Underwriter Financial Lines
---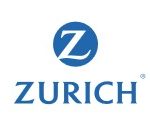 Hemsida Zurich Insurance
Are you interested to work in an international environment with global reach, we might have an opportunity just for you. If you are a customer centric, agile and engaging person that is curious, eager to learn and want to proceed a career within insurance and underwriting, then we are happy to receive your application!
Underwriter Financial Lines, located in Sweden
Zurich is one of the most specialized insurance companies within non-life insurance for local and international business in the Nordic market. We are now looking for an customer focused individual to join our Swedish Underwriting team as a Junior Underwriter Financial Lines. At Financial Lines we work with director's and officers' liability insurance, cyber, professional indemnity and crime insurance.
As an underwriter, you will build up and be responsible for your own portfolio of contracts and customers with assignments such as risk selection, premium setting, quotations, negotiations and measuring exposure and analyzing risk. You will underwrite new and renewal business and build relationships in support of customer/business acquisition and retention. Further, you will be part of diversifying our portfolio and enhancing our customer offering by proactively contribute with ideas on product development and finding new business opportunities. This is an exciting time to join our growing team!
Qualifications and skills
·        Experience and knowledge within commercial insurance
·        Solid written and verbal communication skills in Swedish and English
·        Ability to deliver excellent customer service
·        Good negotiation skills and sales oriented
·        Ability to handle multiple priorities and change
·        High digital matureness
·        Understanding of financial statements and of underwriting process for specific and standard insurance products is a plus
What we can offer you:
·        A diverse and inclusive workplace
·        Global Career development
·        Wellbeing initiatives
·        Hybrid working
·        Competitive compensation package
·        Occupational pension
·        Comprehensive insurance package
·        Great location in the central part of the city
Please refer your questions to Karin Bryner, Interim Manager UW Financial Lines Sweden
+46708-794392, karin.bryner@zurich.com
You are welcome to submit your application online on 19th of March, 2023, at latest. The selection process will run continuously. We encourage you to submit your application as soon as possible
Who we are
Zurich is one of the world's leading insurance groups, and one of the few to operate on a global basis. Our mission is to help our customers understand and protect themselves from risk. With about 55,000 employees serving customers in more than 215 countries, we aspire to become the best global insurer as measured by our shareholders, customers and employees. We help individuals, small and medium sized companies and global corporations around the world understand and protect themselves from risk by offering a wide range of insurance products, solutions and advisory services.
Our people are the heart & soul of Zurich. Together we are committed to delivering on our purpose – Let's Create a Brighter Future Together!
Our ambition is to become one of the most responsible and impactful businesses in the world. To get there we hire and develop the best talent available. With Zurich, you can expect to work on challenges that will help you grow and to collaborate with a diverse and inclusive global team.